Dry warehouse: 10 reasons to choose it
The third-parties dry warehouse is the ideal solution for goods storage and conservation, as it offers several economic, strategic and management advantages.
The third-parties dry warehouse provides spaces for storage with different characteristics based on the type of goods and the relative storage needs: from temperature- to climate-controlled warehousing, adjustable from 0 ° to 18 °, and refrigerating warehouse for frozen products (-20 ° C).
The dry warehouse allows goods to be stored in large covered spaces, on the warehouse floor in lanes, in block-stacking or drive in rack to optimize unloading, storage and picking operations

Here are 10 good reasons for choosing to store your goods in a third parties dry warehouse.

Keyword: flexibility


Dry storage offers flexible and ad-hoc solutions to meet the specific customers requirements. It is possible to take advantage of tailor-made services, such as the rental of special equipment for the unloading operations or storage of heavy goods, the positioning of machinery for customer specific processes to be performed on behalf of third parties.

Variable fixed costs


Companies can "rent" only the space actually needed, which varies in different periods of the year, with modular and scalable costs to fit their needs. Cost savings for shipping and packaging materials are also achieved. This creates a benefit in terms of discounts linked to large managed volumes and a network of consolidated partnerships.

A partner for HACCP traceability


Dry food storage offers certified and authorized facilities in line with HACCP standards for the proper storage of fresh or packaged food. In particular, the dry storage facility is a point of reference for the traceability and re-traceability of food throughout the production and distribution chain.

Saving time and resources


Companies can focus on developing their business by delegating to an external logistics partner those goods management activities that would require warehouse space, the acquisition of know-how and a considerable use of time and internal resources.

Advanced technologies for inventory and picking


The correct management of inventory information is the basis of a good sales organization. A third parties warehouse can provide advanced computer systems for synchronizing inventory and picking, in order to have accurate and real time up-dated information.

E-commerce solutions


Dry warehousing is the ideal solution for companies operating through e-commerce and that do not have an in-house warehouse. You can store goods and at the same time ask for additional services, such as picking, packing and shipping. In this way, you can offer your customers on-time delivery and a positive sales experience.

The fiscal advantages of customs warehousing


For foreign traders, goods can also be stored in authorized warehouses for the customs warehousing suspensive procedure, benefiting from tax advantages.  Storage in bonded warehouses makes it possible to postpone the payment of taxes until the moment of sale. This service facilitates the procurement of products without having to pay VAT and import duties in advance.

Buying and selling when it is convenient


The flexibility of dry storage allows companies to seize market opportunities at the right moment. Opportunities can be seized, for example, by discounting large batches and then placing the products on the market when they are sold, even in small quantities.

Integrated logistic services


Companies can integrate the rental of dry storage spaces with other logistics services, up to entrusting the management of the entire distribution chain: from pick-up at the supplier or production, through the warehouse, to delivery to the end customer. The project can be customized and reshaped at any time to satisfy present and future needs.

Experience know how, know-how, consulting


An expert logistics partner provides specialized staff and dedicated expertise to offer an enhanced , high-standard service; through continuous and comprehensive consulting, it also supports the customer in choosing the most suitable solution for the specific business.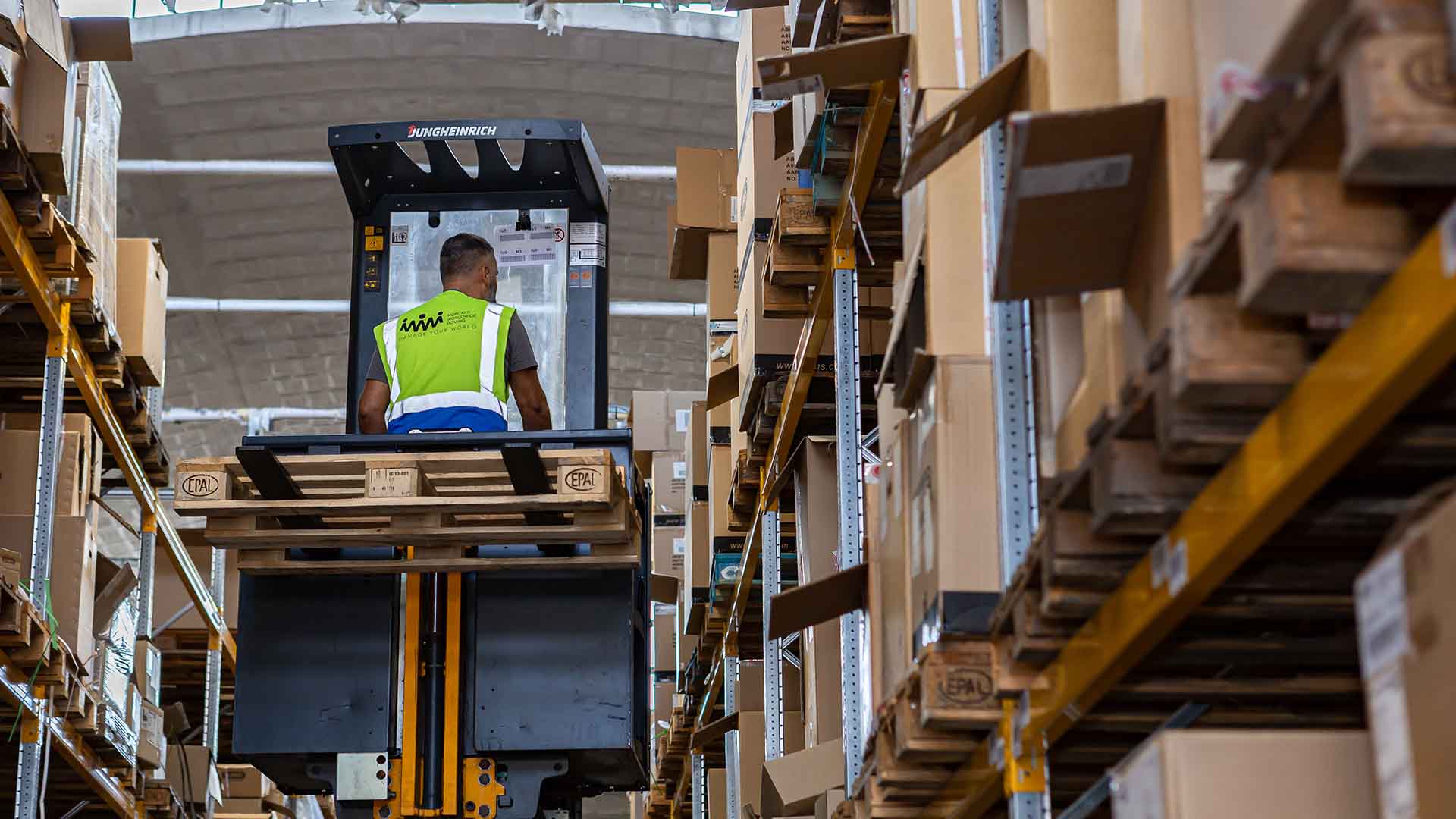 The warehouse in MWM
MWM offers authorized storage spaces for all types of goods (non-toxic and non dangerous goods): from dry warehouse to refrigerated and temperature-controlled warehouses.
– – –
Contact MWM for further information and to discover the most suitable solution for your business.